What is a Curriculum Vita?
In the United States, the Curriculum Vita (CV) is used in academic and medical careers instead of a resume. The main difference between a resume and a CV is that the CV is much more comprehensive, whereas resumes focus on the most relevant qualifications only.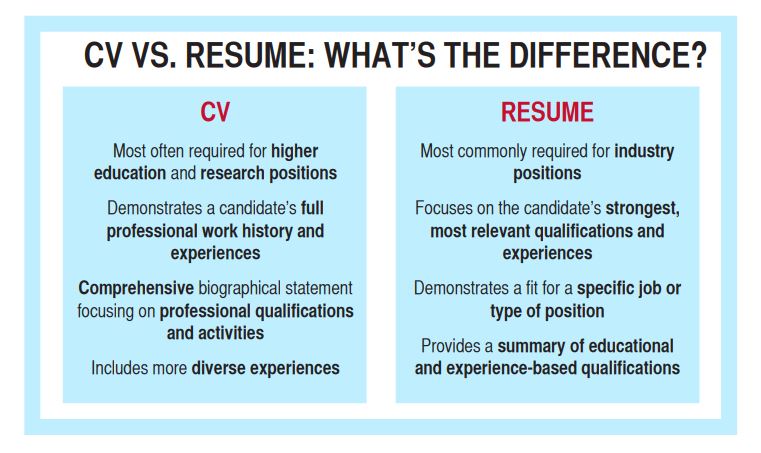 What to Include in Your CV
Summary of Qualifications
Education
Research/Lab Experience
Teaching Areas
Research Interests
Relevant Work Experience
Publications
Presentations
Awards/Honors
Grants
Professional Memberships
Service to the Profession
Community Involvement
Other Work Experience
Other Important Information (varies based on field and profession)
All CVs are different, so do not worry about having all of the sections listed above to be competitive. Start off by brainstorming for each of these sections and then make an appointment to have an advisor critique it. Alternatively, you could drop it off at the front desk at the Career Center in 303 Martindale to have someone review your CV.
Adapted from North Dakota State University Career Center's "Curriculum Vita Guidelines and Tips" Handout.