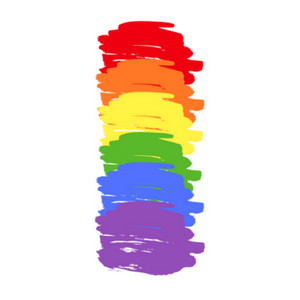 Our Diverse Populations resources have been compiled to assist you with exploring how ethnicity, sexual orientation, veteran status, and other diversity topics affect career exploration and development. Its purpose is to highlight Career Center resources to assist you with your career planning as it relates to your diverse identities.
Career Guides
Job Search Advice for LGBTQ Job Seekers
LGBTQ+ Workplace Resource Guide
Diversity Inc. Top 50 Companies for Diversity
DiversityJobs Top Diversity Employers
Campus Resources
The M-Pride and Allies Program at the University of Mississippi
The M-Pride and Allies Program Student Organizations
Parents and Friends of Lesbians and Gays
Center for Inclusion and Cross-Cultural Engagement
The Sarah Isom Center for Women and Gender Studies
Online Resources
Human Rights Campaign Foundation's 2018 Corporate Equality Index is the national bench-marking tool on corporate policies and practices pertinent to lesbian, gay, bisexual, transgender and queer employees.
National LGBT Chamber of Commerce
The NGLCC is the business voice of the LGBT community, the largest advocacy organization dedicated to expanding economic opportunities and advancements for LGBT people, and the exclusive certifying body for LGBT-owned businesses.
Offers a resource where candidates can search for jobs from diversity-friendly employers, upload resumes, opt for a free jobs alerts delivered via e-mail and see an annual list of Top Diversity Employers and Diversity-Friendly Internships.
Zippia.com offers a resource on How to be an LGBTQ+ Ally in the Workplace to help supervisors, managers, etc. become supportive mentors to LBGTQ+ individuals.
The College Guide for LGBTQ Students
A guide from Study.com to help LGBTQ students face challenges and provide resources including a Scholarship Guide for LGBTQ students.
Out and Equal Workplace Advocates
Out & Equal Workplace Advocates is the world's premier nonprofit organization dedicated to achieving lesbian, gay, bisexual, transgender, and queer workplace equality
Gay and Lesbian Medical Association
GLMA's mission is to ensure equality in healthcare for lesbian, gay, bisexual and transgender (LGBT) individuals and healthcare providers.
GLAAD provides a comprehensive list of political, bisexual, youth, military, transgender, aging, legal, and general professional organizations and resources.
Encourages and fosters workplace diversity through providing job searching, employer research tools, and career development advice for LGBTQ and other minority populations.
Hosts events and conferences to give LGBTQ students a chance to learn about careers in their fields of choice, encounter great job opportunities, make new friends, meet new mentors, and build supportive professional networks.
Gay, Lesbian, Straight Education Network
Provides updates on policies and laws affecting the LGBTQ community and provides professional development and learning resources.
American Veterans for Equal Rights
AVER is an association for actively serving LGBT military personnel and veterans.
National Center for Transgender Equality
NCTE is a nationwide community that works to provide resources and advocacy for transgender people.
LGBTQ+ Student Resources & Support
This resource provides resources that are designed for LGBTQ students and allies. From apps to campus organizations, there is help, assistance, and encouragement there for the taking.
The Consortium of Higher Education Lesbian Gay Bisexual Transgender Resource Professionals 
Strives to achieve LGBT equity in higher education environments. The site hosts job listings that are LGBT and/or higher education-related.
MoneyGeek offers Financial and Social Resources for Homeless LGBTQ+ Youth that can help you find state and national helplines, shelters, and other organizations, along with tips for how to avoid homelessness. If you are among the LGBTQ+ homeless youth in America, these resources can heolp you find support and a safe home.
Helpful Articles
Resume Examples: Leadership Section