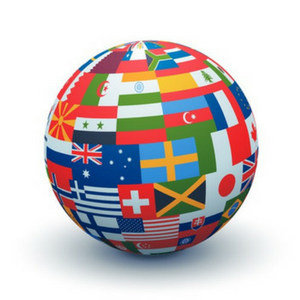 Our Diverse Populations resources have been compiled to assist you with exploring how ethnicity, sexual orientation, veteran status, and other diversity topics affect career exploration and development. Its purpose is to highlight Career Center resources to assist you with your career planning as it relates to your diverse identities.
This page, specifically dedicated to assisting our international student population, aims to provide advice and guidance for the international students at the University of Mississippi in relation to finding jobs and internships and providing other career resources.
Career Guides
Most Popular Majors for International Students in the U.S.
Choosing a Major: An International Student Guide
Internship and Career Advice for International Students
USA Guide: A Look at American Language, Culture, Customs and Etiquette
Challenges for International Students in the United States
Interviewing Tips for International Students
Campus Resources
Office of International Programs
Employer Regulations for International Students
International and American Student Alliance
University of Mississippi International Student Organizations
Online Resources
Asian American Journalists Association
A national, nonprofit educational and professional association dedicated to encouraging young Asian Pacific Americans to enter the ranks of journalism.
Passport Career provides databases containing country-specific career and employment resources including job search resources, worldwide job/internship listings, and corporate profiles. (Free access to Indiana University School of Informatics and Computing students, contact Career Services for a registration key.)
This site lists job postings in Japan and in the U.S., as well as additional cultural resources.
U.S. Citizenship and Immigration Services 
U.S. Citizenship and Immigration Services provides information about student and work visas, application for citizenship, and immigration laws and regulations.
This site offers global career resources for American and visiting foreign national students.
An online database of American employers for international students.
The WWW Virtual Library: International Affairs Resources
International Affairs Resource- Comprehensive guide to resources, contacts, and other information relevant  to International Affairs on the Internet. Includes career-related resources and new positions.
International Student.com was started by a group of international students living in New York City with the goal of helping other students deal with the American immigration authorities and the education system.
The most trusted source for contact information of multinational companies.
Resume Examples: Leadership Section