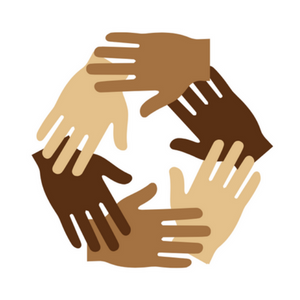 Our Diverse Populations resources have been compiled to assist you with exploring how ethnicity, sexual orientation, veteran status, and other diversity topics affect career exploration and development. Its purpose is to highlight Career Center resources to assist you with your career planning as it relates to your diverse identities.
Career Guides
College Resources for Minority Students
Diversity Inc. Top 50 Companies for Diversity
DiversityJobs Top Diversity Employers
45+ College Scholarships for Minority Students
Campus Resources
Center for Inclusion and Cross-Cultural Engagement
Division of Diversity and Community Engagement
The Louis Stokes Mississippi Alliance for Minority Participation
William Winter Institute for Racial Reconciliation
University of Mississippi Student Organizations, Academic Programs, and Institutional Programs
Online Resources
IMDiversity.com is dedicated to providing career and self-development information to all minorities, specifically African Americans, Asian Americans, Hispanic Americans, Native Americans and Women. The goal of IMDiversity.com is to provide you with access to the largest database of equal opportunity employers committed to workplace diversity.
The Corporate Minority is a free career resource platform dedicated to providing minority groups helpful and essential resources needed to succeed in the professional world.
Offers a resource where candidates can search for jobs from diversity-friendly employers, upload resumes, opt for a free jobs alerts delivered via e-mail and see an annual list of Top Diversity Employers and Diversity-Friendly Internships.
Our BIPOC Student Success Guide covers many considerations that these students have, from economic pressures to unspoken barriers to resources. It discusses the realities, the challenges, and how to access the support available for BIPOC students. Perhaps my favorite part of the resource is the chapter dedicated to BIPOC Success Tips. The result of hours of research and expert interviews, these are clear, actionable, and empowering. You can see the guide here.
Premier business news source for African Americans since 1970. Provides key business information for researching companies as well as position searching platform. Also featured B.E.s 100. The top 100 black-owned/managed businesses. They have them divided by industry and the newer organizations to the list.
Career development website primarily targeting African Americans. Offers links to job searches and career-related resources. Allows users to post resumes online.
A national organization that forms councils for each state that promote diversity and inclusion in the workplace.
DiversityInc.com Career Center
Provides a listing and information about career opportunities with companies and organizations that truly value diversity in the workplace. Has a confidential, searchable database of jobs and provides the opportunity for resume posting.
Diversity Search: Premier Diversity Career Portal for Minorities
Post resumes, search jobs, information regarding career events and resources.
Largest Diversity Job Board online with over 220,000 active, non-duplicated job opportunities.
Equal Opportunity Publications
Since 1968, Equal Opportunity Publications, Inc. (EOP) has led the way from affirmative action to diversity recruitment by publishing career magazines for women, members of minority groups, and people with disabilities. EOP has a successful record of helping job-seekers from underrepresented groups find employment and in aiding companies and government agencies eager to recruit from this diversified workforce.
Hispanic Alliance for Career Enhancement (HACE)
Develops initiatives for the educational advancement of Hispanic college students and provides opportunities in professional and managerial positions.
Job opportunities for Hispanics and other minority populations.
Diversity, Hispanic, and Bilingual Jobs
The largest Hispanic & bilingual jobs and diversity career board in the Americas! 
Job search engine for minorities.
Minority Professional Network Career Resources
Career Development and enhancement resources for minorities including job postings, resume development, and career events.
Provides current career articles, job postings, career development resources, links to fellowships and awards, as well as recommended companies and executive lists.
National Black MBA Association
Offers a variety of programs to support African Americans pursuing careers in business, and sponsors the Leaders of Tomorrow program, which identifies promising high school talent.
Provides financial support, mentoring, and professional development to graduate business students to advance them within the global finance community.
Resume Examples: Leadership Section