Industry and Company Research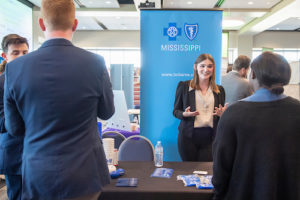 The following free online resources can be used to research industries, companies, occupations, salaries, and more.
Handshake is an online recruiting platform for higher education students and alumni. They partner with universities and employers to streamline and simplify the recruiting process.
LinkedIn is the world's largest professional network on the internet. You can use LinkedIn to find the right job or internship, connect and strengthen professional relationships, and learn the skills you need to succeed in your career. You can access LinkedIn from a desktop, LinkedIn mobile app, mobile web experience, or the LinkedIn Lite Android mobile app. A complete LinkedIn profile can help you connect with opportunities by showcasing your unique professional story through experience, skills, and education. You can also use LinkedIn to organize offline events, join groups, write articles, post photos and videos, and more.
With over 300M unique visitors every month, Indeed strives to put job seekers first, by giving them free access to search for jobs, post resumes, and research companies every day. Indeed connects millions of people to new opportunities easily through mobile or desktop access.
For hundreds of different types of jobs the Occupational Outlook Handbook provides the following information:
• Training and education needed
• Earnings
• Expected job prospects
• What workers do on the job
• Working conditions
In addition, the handbook gives you job-search tips, links to information about the job market in each state and more.
The O*NET program is the nation's primary source of occupational information. Central to the project is the O*NET database, containing information on hundreds of standardized and occupation-specific descriptors. The database is continually updated by surveying a broad range of workers from each occupation. Information from this freely available database forms the heart of O*NET OnLine, the interactive application for exploring and searching occupations.
Career Field Research